Realtor Assistant Available
Organized, dependable, efficient, you can expect Executive Assistant level service.
Duties I can perform:
day to day assistance with business and personal related tasks.
Maintain a professional disposition with your clients
Host broker Open House – notice needed
Attend a Closing – notice needed (local Chatham, Madison, Summit, FP)
Write contracts, listings, etc.
Enter listings in the MLS
Photograph your listings (I am not a professional photographer)
Measure rooms
Everything a licensed realtor can do.

Skills:
Proficient computer skills - MS Office Word, Excel, some Power Point.
HTML savvy (web page editing, I am not a professional webmaster)
Social Networking Facebook, Twitter, Linkedin, etc, Craigslist posts; Tripod, Postlets and more. I monitor & follow up with any web content that I create and post for you. (posting and monitoring html on the internet is time consuming).

Customer Service:
Maintain high degree of confidentiality and sensitivity regarding all business matters
Strong verbal and written communication and organizational skills with attention to detail and follow up
Ability to prioritize and complete multiple tasks and work well under pressure in a fast paced environment.
Ability to embrace change and adapt to changing circumstances
Interpersonal skills, diplomacy and tact
Ability to exercise sound judgment, make decisions independently and work creatively
Ability to thrive and perform in changing, fast-paced, and demanding environment
Creative problem-solving skills, able to prioritize and multi-task
Ability to handle personal & financial information with discretion
Excellent attention to detail/accuracy and organizational skills with ability to follow-up, follow through and meet deadlines
Ability to anticipate and appropriately address issues
Negotiation skills and analytical skills

Joann Carroll – 201-988-9070 cell Click here to contact me with assignments, questions gjcarroll@optonline.net

Licensed Sales Associate, NJ - Notary Public - bi – lingual Italian

Available Tuesday, Thursday, Friday mornings, some afternoons until 1:00 pm. Evenings & weekends advance notice needed.

$25.00 per hour – 1 hour minimum (checks made out to cash)

Cancellations: I clear my schedule once I take an assignment. 1 hour rate is cancellation fee.


Joann Giovana Carroll | Coldwell Banker

I'm raising money to give hope to all who struggle with autism spectrum disorders! For each transaction I close, I donate 10% of my professional fee to "Autism Speaks" and to the children in my life who struggle with autism. Contact me directly if I may be of assistance.
My Personal Page link: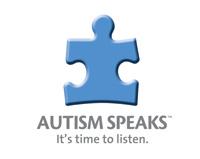 Donate Today!