Forms You'll Need to Sell Your Home
1. Property disclosure form. This form requires you to reveal all known defects to your property. Check with your state government to see if there is a special form required in your state. Click here
2. Purchasers access to premises agreement. This agreement sets conditions for permitting the buyer to enter your home for activities such as measuring for draperies before you move.
3. Sales contract. The agreement between you and the seller on terms and conditions of sale. Again, check with your state real estate department to see if there is a required form.
4. Sales contract contingency clauses. In addition to the contract, you may need to add one or more attachments to the contract to address special contingencies — such as the buyer's need to sell a home before purchasing yours.
5. Pre- and post-occupancy agreements. Unless you're planning on moving out and the buyer moving in on the day of closing, you'll need an agreement on the terms and costs of occupancy once the sale closes.
6. Lead-based paint disclosure pamphlet. If your home was built before 1978, you must provide the pamphlet to all parties with an interest in the home. You must also have buyers sign a statement indicating they received the pamphlet.
Checklist: 17 Service Providers You'll Need When You Sell
Real estate attorney
Appraiser
Home inspector
Mortgage loan officer
Environmental specialist
Lead paint inspector
Radon inspector
Tax adviser
Sanitary systems expert
Occupancy permit inspector
Zoning inspector
Survey company
Flood plain inspector
Termite inspector
Title company
Insurance consultant
Moving company

Open House Safety Tips

An open house can be a great sales tool, but it also exposes you to numerous unfamiliar people for the first time. Stay safe by practicing these guidelines.

Call the local police department and ask them to have a squad care drive by during your open-house hours.
Check your cell phone's strength and signal prior to the open house. Have emergency numbers programmed on speed dial. Carry an extra, fully charged cell phone battery.
Determine several "escape" routes that you can use in case of an emergency. Make sure all deadbolt locks are unlocked to facilitate a faster escape.
Turn on the lights and open the curtains. These are not only sound safety procedures, but also great marketing tactics.
Make sure that if you were to escape by the back door, you could escape from the backyard. Frequently, high fences surround yards that contain swimming pools or hot tubs.
When prospective buyers begin to arrive, jot down their car descriptions, license numbers and physical descriptions.
When showing the house, always walk behind the prospect. Direct them; don't lead them. Say, for example, "The kitchen is on your left," and gesture for them to go ahead of you.
Notify a friend or a relative that you will be calling in every hour on the hour. And if you don't call, they are to notify the police immediately.
Inform a neighbor that you will be showing the house and ask if he or she would keep an eye and ear open for anything out of the ordinary.

How to Prepare for the Open House

Advertise your open house. Ideally you should advertise both the weekend before and the weekend of the open house. Check with the local paper to see when their ad closing deadlines are.
Create a property summary sheet. This sheet gives prospective buyers an overview of your home. Include dimensions for each room, copies of a property survey, summaries of utility costs and property taxes, and a list of when capital items such as roofs and furnace were added.
Develop a sign-in form for prospects' addresses. You'll ideally want both phone numbers and e-mail addresses to follow up with prospective buyers.
Put up signs. One or two days before the open house, place directional signs at major intersections within three to four blocks of your house. Be sure you check on anti-sign regulations in your area.
Get your house ready. Remove clutter, clean your house, wash your windows, add flowers, turn on lights, open draperies and blinds, remove valuables and breakables, confine pets, turn on soft music, and set up a table for your property fact sheet near the entrance.
Develop a follow-up sheet. Getting feedback on your home from prospects who attended your open house will give you a better understanding of how to make your home more appealing to buyers.

Is Your Buyer Qualified? Unless the buyer who makes an offer on your home has the resources to qualify for a mortgage, you may not really have a sale. If possible, try to determine a buyer's financial status before signing the contract. Ask the following:

Has the buyer been prequalified or preapproved (even better) for a mortgage? Such buyers will be in a much better position to obtain a mortgage promptly.
Does the buyer have enough money to make a downpayment and cover closing costs? Ideally, a buyer should have 20 percent of the home's price as a downpayment and between 2 and 7 percent of the price to cover closing costs.
Is the buyer's income sufficient to afford your home? Ideally, buyers should spend no more than 28 percent of total income to cover PITI (principal, interest, taxes, and insurance).
Does your buyer have good credit? Ask if he or she has reviewed and corrected a credit report.
Does the buyer have too much debt? If a buyer owes a great deal on car payments, credit cards, etc., he or she may not qualify for a mortgage.

Tips for Pricing Your Home

Consider comparables. What have other homes in your neighborhood sold for recently? How do they compare to yours in terms of size, upkeep, and amenities?
Consider competition. How many other houses are for sale in your area? Are you competing against new homes?
Consider your contingencies. Do you have special concerns that would affect the price you'll receive? For example, do you want to be able to move in four months?
Get an appraisal. For a few hundred dollars, a qualified appraiser can give you an estimate of your home's value. Be sure to ask for a market-value appraisal. To locate appraisers in your area, contact The Appraisal Institute or ask your REALTOR® for some recommendations.
Ask a lender. Since most buyers will need a mortgage, it's important that a home's sale price be in line with a lender's estimate of its value.
Be accurate. Studies show that homes priced more than 3 percent over the correct price take longer to sell.
Know what you'll take. It's critical to know what price you'll accept before beginning a negotiation with a buyer.

Good Practices

Advertise your home in as many places as possible.
Have your various inspections done and the results available for potential buyers.
Have your seller's disclosure prepared and available for potential buyers. If a problem is disclosed, neither the buyer nor the buyer's agent can come back later and renegotiate the offered price by demanding that you pay for the already disclosed problem.
Create a web site displaying numerous high quality photos and making all of the inspection reports and seller's disclosure available.
Keep a supply of fact sheets available which inform potential buyers where they can find more detailed information.
Be available by phone and be prepared to provide information over the telephone and to call back with answers you can't provide when you are first called. Prompt answers can be critical.
Be reachable by email and reply promptly. Check your spam filters to make sure potential buyers are able to reach you. Make sure your anti-virus software is up to date.
Make sure that an adult with a key is always available to show your home to prospective buyers.
Know as much as possible about the competing homes for sale. Potential buyers will be well informed and will "play" the strengths of those homes against the weaknesses of your home while negotiating the sales price.
Make sure realtors know your house is for sale so they can bring their customers. Be prepared to pay them their standard buyer's commission. Most realtors will not perform seller's tasks without a listing agreement. They will be making their best effort to get the best deal for their buyer.
An escrow account should be opened with a title company so that the sale can be safely completed quickly.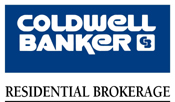 Dedicated to your needs in real estate,

Giovana "Joann" Carroll - REALTOR®
Giovana.Carroll@cbmoves.com
Coldwell Banker Realtors
180 Main Street
Madison, NJ 07940
Notary Public – State of New Jersey
Bilingual -Italian Direct Cell – (201) 988-9070
Office - (973) 377-4444
Office Fax-(973)377-7835


I'm raising money to give hope to all who struggle with autism spectrum disorders! For each transaction I close, I donate 10% of my professional fee to "Autism Speaks" and to the children in my life who struggle with autism. Contact me directly if I may be of assistance.

My Personal Page link: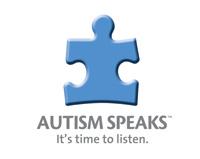 Donate Today!