Local


Chatham-Madison-Summit (potatoes & pasta) | 2010 | Local Eye Services
Welcome to The Local Eye Services. HOME - You're on vacation or away from home and your house needs loving care and attention. Let The Local Eye take care of your home when you are not there. Services include shopping and restocking your refrigerator, holiday shopping, scheduling and staying with a contractor for needed repairs, checking the house regularly and more. We look forward to your feedback!
Email Me:

Local Eye Services - Property Management and Home Care Services - PAGE COMING SOON




Dedicated to your needs in real estate,

Giovana "Joann" Carroll - REALTOR® - Click Here to Find a Home!
Coldwell Banker Realtors
Notary Public – State of New Jersey
Bilingual -Italian
Direct Cell – (201) 988-9070


I'm raising money to give hope to all who struggle with autism spectrum disorders! For each transaction I close, I donate 10% of my professional fee to "Autism Speaks" and to the children in my life who struggle with autism. Contact me directly if I may be of assistance.

My Personal Page link: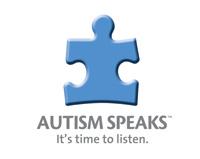 Donate Today!